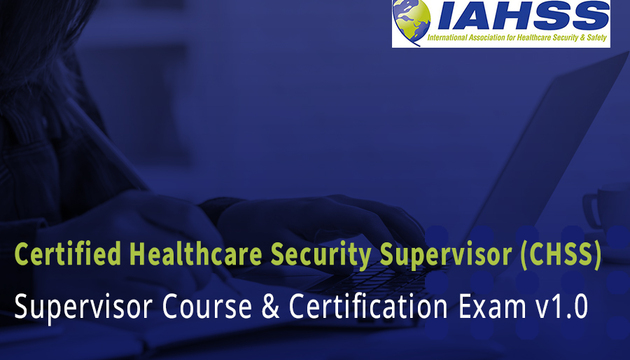 Supervisor eLearning Course & Supervisor Certification Exam (Based on eLearning Course Version 1.0)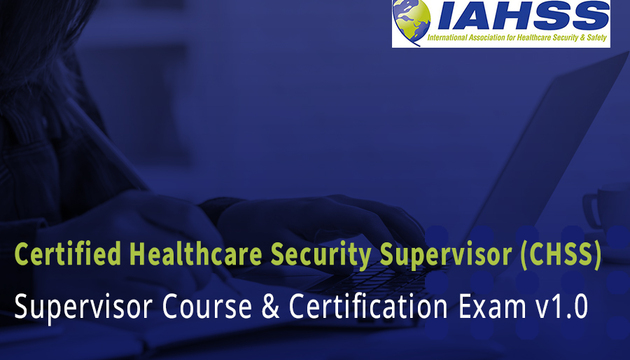 Description
This bundle combines both the Supervisor eLearning Course and the Supervisor Certification Exam.
Both the course and exam EXPIRE 1 year after purchase.
The Supervisor level eLearning course builds upon the knowledge gained in both the Basic and Advanced level programs and is intended for healthcare security professionals with some level of supervisor responsibilities.
The study materials address the special needs of security in healthcare institutions including: crime prevention programs, training plans, security operations, emergency procedures and supervisor development.
The online certification exam tests your comprehension of the Supervisor level eLearning course.
50 multiple choice questions
Maximum of 45 minutes to complete it
Must be completed in one session (you cannot exit the exam)
The exam expires 60 days from the date of purchase
Minimal passing score is 70%
If you fail you will need to pay the exam fee to retest
Your certification is valid for 5 years from the issue date
To maintain your current certification you must successfully retest
Both the course and exam EXPIRE 1 year after purchase. Learn More
Course Outline
Module 1 –Establishing Policies, Processes and Procedures
Module 2 – Selecting and Managing Employees
Module 3 – Developing and Managing Officer Training Programs
Module 4 - Mitigating Risks and Managing Incidents
Module 5 - Reviewing Reports and Making Informed Decisions