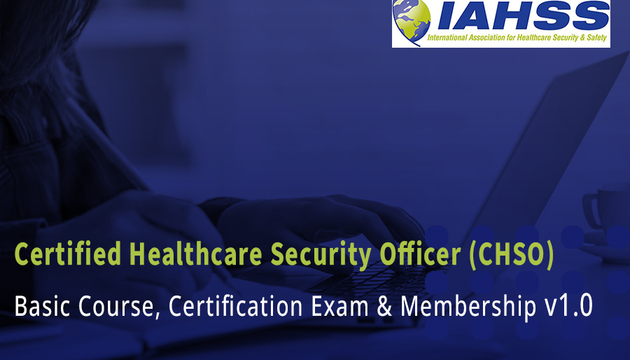 Basic eLearning Course & Basic Certification Exam (v 1.0) PLUS Membership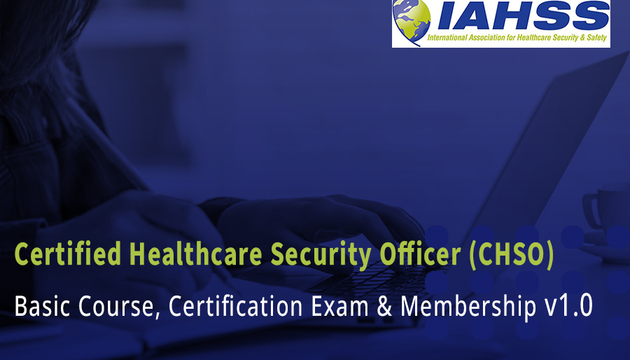 Description
This bundle combines both the Basic eLearning Course and the Basic Certification Exam as well as a 1-year IAHSS Associate membership.
Both the course and exam EXPIRE 1 year after purchase. Membership is non-refundable. Learn More
The Basic level of training for healthcare security and safety officers is an introductory program in healthcare security and safety.
Some of the topics included in the Basic eLearning Course are; security's role in the healthcare organization, communicating effectively, investigating and documenting security events, and managing high-risk situations.
Consists of 8 modules with several topics within each module
On average, takes 8-10 hours to complete
Allows users to start and stop the course at their own convenience
Provides 24/7 access to your online training
The online certification exam tests your comprehension of the Basic level eLearning course.
100 multiple choice questions
Maximum of 90 minutes to complete it
Must be completed in one session (you cannot exit the exam)
Minimal passing score is 70%
If you fail you will need to pay the exam fee to retest
Your certification is valid for 5 years from the issue date
The exam expires 60 days from the date of purchase
To maintain your current certification you must successfully retest at the Basic level or progress to the next level
Both the course and exam EXPIRE 1 year after purchase. Membership is non-refundable. Learn More
This bundle includes the following products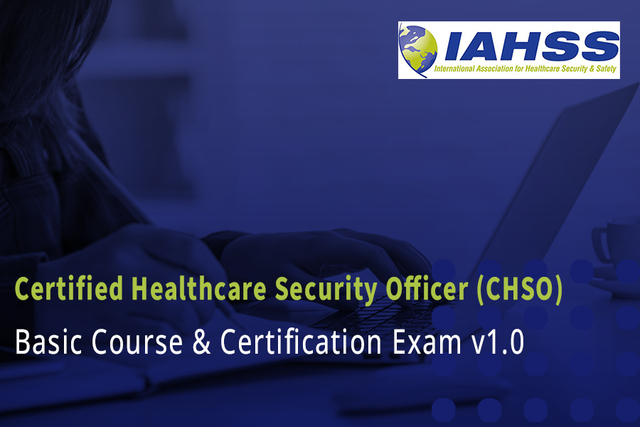 Both the Basic eLearning Course and Basic Certification Exam
Regular price:
$130.00 USD
One Year IAHSS Associate Membership
Regular price:
$50.00 USD